Professional Development
At Challenger, we have a number of learning opportunities for teachers. Opportunities are provided throughout the year, and CEU's are offered for almost everything. The following programs are held on a regular basis:
Teacher Workshops (associated with a student mission)
NASA Educator workshops
Special STEM Topic workshops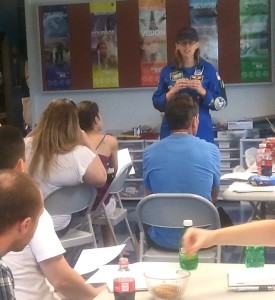 Additional training opportunities are announced through Challenger's monthly Educator E-Newsletter. Send us your e-mail address and sign up today!
Sign up for our next mission teacher workshop:
Mission Teacher Workshop Sign-up