Sponsors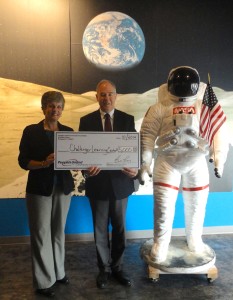 Inspire tomorrow's workforce today.
Since it opened its doors in 2004, the Challenger Learning Center of Maine has educated more than 60,000 students, and trained their teachers, in order to inspire an active lifelong passion for earth and space science. Students from all corners of the state, from five minutes to more than three hours away, travel to Bangor to participate in Challenger missions and programs. However, with tightening budgets, increasing costs of travel, numbers of classrooms, etc., for some schools, help is needed to make the Challenger experience possible.
The "Missions for Maine" project partners businesses, foundations, and individual philanthropists together with the Challenger Learning Center of Maine to make it possible for thousands of students to fly simulated space science missions each year. Visit the Our Sponsors page to see the current list of champions whom we are proud to recognize.
Whether you wish to support a school in your town, or schools and classrooms from any city or town, your company can make a big difference. Inspire students today to gain the skills and education that are needed for our workforce tomorrow. Who knows? Your funding might support Maine's next astronaut!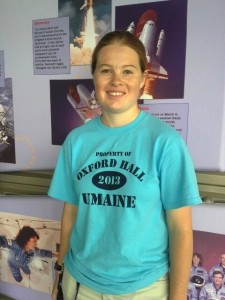 "Coming to the Center in 7th grade from Windham Middle School was the best field trip I ever went on. I have always been interested in space and I definitely think that Challenger helped to further my interest. I learned how to problem solve while building the probe and I learned how to work with people I had never spoken to before.
I think this is one of the best outside-of-school learning experiences a kid could have. Kids who come here really get into it and time flies. I am majoring in Environmental Science and Secondary Education. – Michele Begley, Ecology & Environmental Sciences Student, University of Maine '17
To learn how your business or organization can support the "Missions for Maine" project, please contact:
Susan Jonason, Executive Director
(207) 990-2900 ext. 4 / sjonason (at) astronaut.org