STEM Modules
Programs are designed for groups of 5-25 and run for ninety minutes  or two hours.  They can be enjoyed by one or multiple school classrooms, libraries, home school groups, or by any other group of children who would enjoy a hands-on foray into science and technology.  More than one program can be presented at one time so that children can be offered more than one program.  Some programs are great for large groups, so more than 25 children can be accommodated.  They are designed for you, so let us know what you need!
STEM Modules are $250 at Challenger and $350 at your location.
Engineering Modules

LEGO Robot Programming
Introduction to robotic and integrating sensors.  Students learn programming basics and experiment with programming language using LEGO WeDo kits.  This program is 90 min. ( At Challenger only)
Grades 2-5, up to 24 students max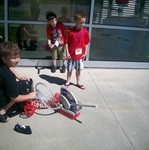 Blast-Off
Young engineers build a rocket using simple materials and learn about the engineering design process, principles of flight and analyzing and communicating results.  (Ask about large group accommodations)
Grades K-8, up to 25 students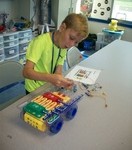 Rovers
Students engage in an overview of engineering and the design process, followed by the opportunity to design, test and redesign a rover and share results.
Grades 5-8, up to 25 students
Science Programs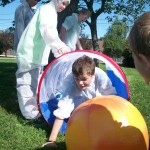 Astronaut Life
Includes several hands-on activities that give students a first-hand look at what it is like to live and work like an astronaut in space.  (Ask about large group accommodations)
Grades K-8, up to 25 students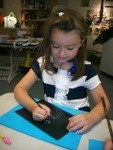 Planets
Students perform activities that demonstrate the distance, scale and features of our nearest planetary neighbors.
Grades K-8, up to 25 students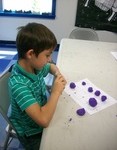 Stories in the Sky
An overview of star types and constellations, followed by activities such as pinhole planetarium, constellation creation and use of Challenger's unique inflatable planetarium.
Grades K-8, up to 25 students
---
Click below to fill out an easy form.
Registration/Cancellation Policy: click here