Camps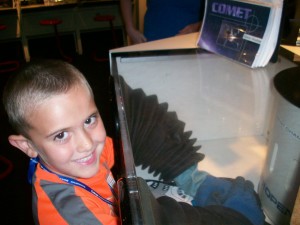 Challenger offers exciting and unique vacation and summer camps for Grades K-8.  Your children will have an exciting camp filled with fun & relevant topics, awesome equipment and simulators, and memories that will enrich their interest in science, technology, engineering and math.
Below are links to our upcoming camps
Vacation & Summer Camps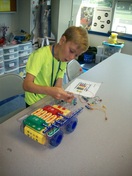 December Vacation Camp [K-5]: December 28-29, 2017 – registration opens October 1, 2017
February Vacation Camp [K-5]: Thanks for a great Feb Camp 2017!
April Vacation Camp 2017 [K-5]:Thanks for a great April camp 2017!
Summer Camp 2017 [various weeks, K-8]
Here's what parents have to say ….
"If you choose 1 camp for your child, choose Challenger Learning Center of Maine. You will not be disappointed."
-Lisa McDonald
"She left first grade not liking math and science. She is now looking forward to math & science in second grade."
-Marcia Gillis
"Yes, the activities are fun to the children and educational at the same time! The content is current and topics that are appropriate for the age group."
-Melissa Barton
"Each day both kids were excited and proud of what they learned and of their achievements."
-Mary Elsa Theobald
"It met and exceeded our expectations. The staff made learning fun and they have wonderful resources. Also the programs are very affordable."
-Gayle Cahoon
"Good technology and organization. Very knowledgeable and friendly crew."
-Gordon Stewart
"I thought that camp was fantastic this year. The focus on science made me feel like he was having fun AND learning. He loved learning about chemistry!"
-Emily McIntosh
"The kids were very excited every morning to go to camp. They came home want to talk about their experiences."
-Keith and Suzy Wieland
"You have a wonderful staff on board that oversee your camps. My child comes home with a smile and nonstop talk! Thank you!"
-Christiane True
"Many, many thanks for inspiring our kiddo!! She had a blast!!"
-Ginger Stoneton