Camps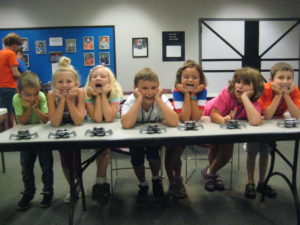 Challenger offers exciting and unique vacation and summer camps for Grades K-8.  Your children will have an exciting camp filled with fun & relevant topics, awesome equipment and simulators, and memories that will enrich their interest in science, technology, engineering and math.
Below are links to our upcoming camps
Vacation & Summer Camps


December Vacation Camp [K-5]: December 27-29, 2017
February Vacation Camp [K-5]: February 19-23, 2018
April Vacation Camp 2017 [K-5]:April 16-20, 2018
Summer Camp 2018 [various weeks, K-8]
Here's what parents have to say ….
"If you choose 1 camp for your child, choose Challenger Learning Center of Maine. You will not be disappointed."-Lisa, parent

"He is engaged in things he loves, finds new things to get excited about everyday and never comes away bored!" –Erika, parent
"He really enjoyed the camp and expressed a desire to come back next year.  The staff was always courteous, friendly and helpful." –Brenda, parent
"This week of camp has been an amazing experience!  Thank you." –Julie, parent
"He has had a wonderful time and has learned something new every day.  Thank you for a wonderful experience." –Kathy, parent
"Wonderful camp, great exposure to "real" live scientist working today." –Andrea, parent
"This was the most well run season of camps for us this year.  CLC keeps improving."-Les, parent
"It's an amazing experience in science, space and engineering with hands on learning activities."-Michele, parent