Challenger Space Station 5K
and Open House
Challenger invites you to navigate thru the thrill of launching to space in the first Space Station 5K Race!  Run with your family & friends to celebrate the Spring Equinox in Bangor on Saturday, March 25th.  Find out if you qualify to meet an astronaut's running time requirement for space!  This fun event will raise funds to help the Challenger Learning Center of Maine fulfill its mission to inspire STEM learning and career aspirations for Maine students.
5K 2017 Results:
Use the links below to 2017 race results and pictures
2017 Challenger Space Station 5k time results
2017 Challenger Space Station 5k age group results
Challenger's FB page Space Station 5K photo album
Challenger Space Station 5K finish line video
Race Schedule:
Saturday Morning, March 25, 2017
8:00-9:30: Race bib/packet pick-up & race-day registration accepted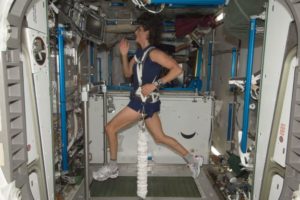 10:00: 5k Race begins
11:00ish: Awards
Race Course:
The race will be held at the Challenger Learning Center of Maine.
Address: 30 Venture Way, Bangor, ME 04401
For best directions, click here
The Race will start and end at the Challenger Learning Center of Maine's parking lot.  Runners will proceed up a small hill on Venture way, turn onto Texas Ave and loop back after reaching the MPBN parking lot.  This loop will be completed twice.
Race Registration:
$30/runner [pre-registration price ends Wed., March 22. 2017 at midnight]
$40/runner [race-day registration price, Sat., March 25, 2017 from 8:00-9:30 AM]
Race registration covers race bib, participation medallion, NASA goody tote bag, and post-race refreshments.
Challenger t-shirts and water bottles will be available for purchase on the day of the event.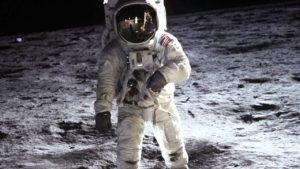 Prizes:
Top overall male / female finisher
1st place for each age category, male & female
Categories [12-18, 19-29, 30-39, 40-49, 50-59, 60+]
Random prize drawings for participants
Pre-registration race bib & packet pick up: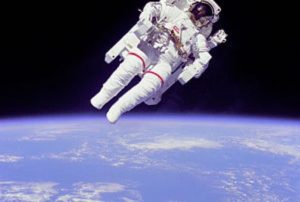 Runners are encouraged to pick up race bibs and packets early.  Dates/times available for early pick up at the Challenger Learning Center:
Thurs., March 23rd: 11:00 AM – 1:00 PM, 5:00-6:00 PM
Fri., March 24th: 11:00 AM – 1:00 PM, 5:00-6:00 PM

Race Requirements:
A race bib is required to run the race.  No dogs allowed.  Strollers are allowed. Race Officials have the right to disqualify or remove from the course any participant whose activity violates any condition set forth or who poses any harm to himself/herself or any other participant.  All runners are required to complete and submit a race waiver before participation.  Completed waivers will be collected during bib/packet pick up.  If a third party is picking up bibs, they must come with your completed waiver.
Race Waiver: click here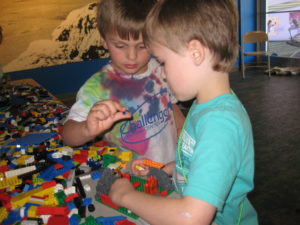 Open House:
Challenger will be holding an open house before, during and after the race.  Take a tour of our mission control, transporter and space lab simulators.  Visit our gift shop and find out about upcoming camps at our camp discovery booth.  Your kids can even enjoy our LEGO build station while waiting for you to complete your race!  Don't miss out on this great chance to find out more about the Challenger Learning Center!
2017 5K flyer: click here
Check back here for regular updates.
Sponsors:

Finish Line Sponsor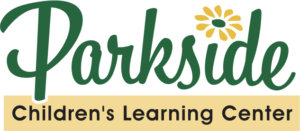 LEGO Station Sponsor

Distance Marker Sponsor
Sponsorship: Interested in having your business/organization become a sponsor for the Space Station 5K? Click here to register as a race sponsor.