February Vacation Camp
FIVE DAYS OF FANTASTIC SCIENCE FUN!
February 20-24, 2017 for grades K-5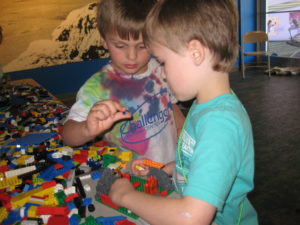 Cost: $50/ day
Drop off: 8:00 AM – 9:00 AM
Pick up: 3:00 PM – 4:00 PM
Monday, Feb 20: Explore the Invisible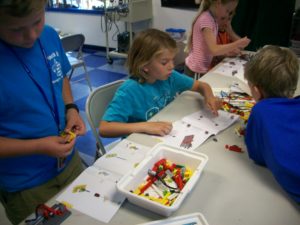 Explore the powerful invisible forces of our universe that surround us everywhere.  Campers will look at the magic of Newton's laws, the power of magnets, chemical reactions, exciting electricity and more!
Tuesday, Feb 21: Becoming a Martian
Join us as we learn what it would mean to become a citizen of the planet Mars.  How will we get there? Where will we live? What will we eat? Learn the amazing ways NASA is preparing to visit the red planet.  Campers will visit Challenger's unique Launch and Space Lab Simulators during this camp day.
Wednesday, Feb 22: Minecraft Mania

Bring the computer game to life with Minecraft challenges.  Use the fav Minecraft blocks to complete engineering challenges, pixel art and even try out basic javascript computer programming used in everyone's favorite Minecraft world!  This camp day is for Minecraft rookies and veterns alike!
Thursday, Feb 23: Superhero Science

Spend the day exploring the science behind the superpowers of your favorite superheros.  Hands-on science activities and experiments with fun powers like hydrokinesis, levitation, shape shifting, and more.  This great camp day will help campers learn that science can turn them into superheroes!
Friday, Feb 24: LEGOs-Circus
Create a LEGO Circus during a day of colorful imagination.  Campers will bring the excitement of the big top to life with the colorful world of LEGOs.  This camp day blends artistic creativity with the basics of LEGO construction.  If a camper likes LEGOs, they will LOVE this camp day at Challenger.
Campers need to provide their own lunch and morning/afternoon snacks.
Required Camp Forms:
Events and Programs are subject to change.
Registration / Cancellation Policies
---
"It was above my expectations. My son learned so much and enjoyed doing it. He will talk about if forever! So happy with it :)"- Annie, parent
"The educational and recreational value. I trust that his experience will be positive. Staff is kind, knowledgeable, professional and enthusiastic. The small group size is also great for us."- Trish, parent