February Vacation Camp
FIVE DAYS OF FANTASTIC SCIENCE FUN!
February 19-23, 2018 for grades K-5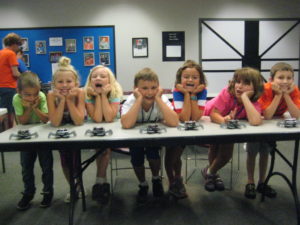 Cost: $55/ day
Drop off: 8:00 AM – 9:00 AM
Pick up: 3:00 PM – 4:00 PM
Monday, Feb 19: Exploring the Past to Look to the Future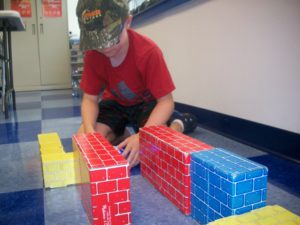 Explore the past of planet Earth using geology, paleontology, and other sciences; then, look to the future of space travel and exploration with a ride in the transporter to the space lab simulator! This will truly be a day of exploration and high adventure!
Tuesday, Feb 20: Discover Biology
If you like knowing about living things, whether they have legs or leaves, you will love this day of discovery! You will be amazed by what you learn as you explore and experiment with many of the forms of life that surround us!
Wednesday, Feb 21: Inventor's Workshop

Do you like to build and create? You will love all the fun engineering challenges that we have in store during this day that was made for YOU!  Build and test creations using your own imagination, including a prototype for an arcade game that you'll get to play with fellow campers!
Thursday, Feb 22: Ocean Day

Explore the wonders of our Earth's oceans on this day that focuses on the amazing life that lives beneath the waves! From learning how to sail to exploring ocean life, you will be immersed in fun experiments and awesome learning activities!
Friday, Feb 23: LEGOs: Winter Olympics
Celebrate the Winter Olympics with LEGOs!  Recreate Olympic winter competitions with LEGOs and test your creative skills with fun games.  LEGO Day is a great chance to share your passion for LEGOs with fellow enthusiastic campers!
Campers need to provide their own lunch and morning/afternoon snacks.
Required Camp Forms:
Events and Programs are subject to change.
Registration / Cancellation Policies
---
"It was above my expectations. My son learned so much and enjoyed doing it. He will talk about if forever! So happy with it :)"- Annie, parent
"The educational and recreational value. I trust that his experience will be positive. Staff is kind, knowledgeable, professional and enthusiastic. The small group size is also great for us."- Trish, parent