December Vacation Camp
THREE DAYS OF FANTASTIC SCIENCE FUN!
December 27-29, 2017 for grades K-5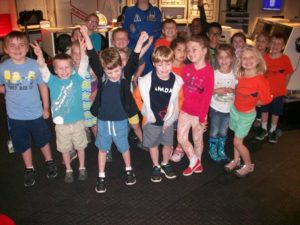 Cost: $55/ day
**Partial scholarships are available for qualified applicants**
Drop off: 8:00 AM – 9:00 AM
Pick up: 3:00 PM – 4:00 PM
Wednesday, Dec. 27: Amazing Animal Science

Become a biologist for a day and learn how scientists collect information on animals in the wild.  Learn about how animals from everywhere use adaption and unique features to survive. Be prepared — this is going to be an animal-tastic camp day!
Thursday, Dec. 28: Games Galore

Come for a day filled with all kinds of logic/mind-challenging games.  Try out all different types of games, and make a game of your own to take home.  If you love games — this is your camp day!
Friday, Dec. 29: LEGOs: Sailors & Mermaids

Use LEGOs to create a nautical fantasy scene filled with ships, sailors, and even mermaids. Navigate the oceans using your imagination and LEGOs as your tools.  Don't miss out on LEGO day!
Campers need to provide their own lunch and morning/afternoon snacks.
Required Camp Forms:
Events and Programs are subject to change.
Registration / Cancellation Policies
---
"Yes, it is very exciting and cutting edge"- Kathleen, parent
"Yes!  He has been very inspired.  He has a lot of ideas for projects he wants to do at home."- Rosalie, parent